The Struthers' first pocket watch, The Carter is the only recommissioned timepiece available in our Tailor-Made series to feature a parachute shock setting.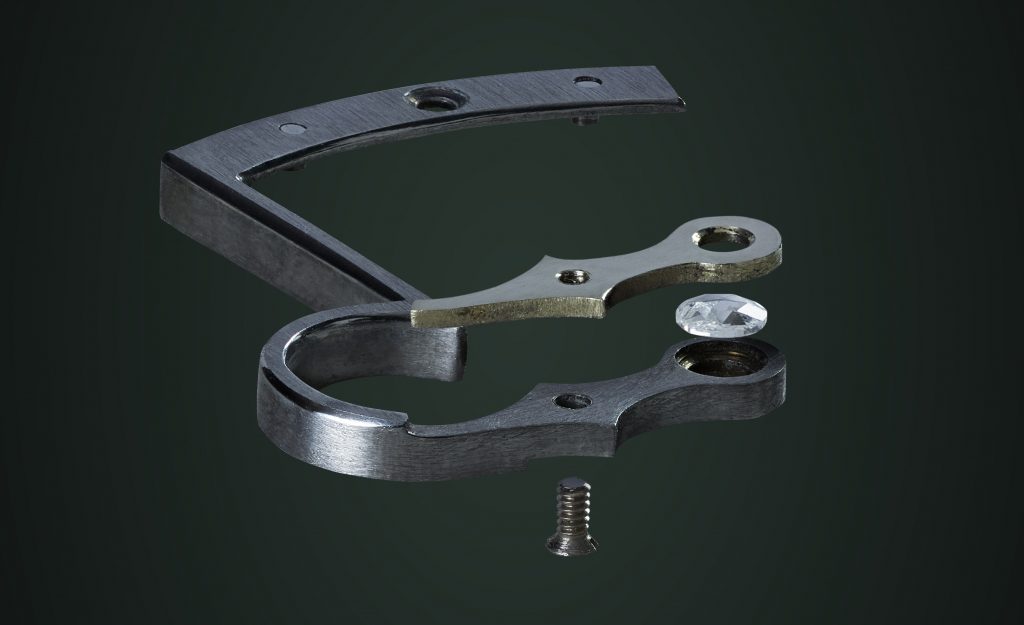 Every case is hand crafted in sterling silver as standard. Each piece is made to commission allowing for a wide range of opportunities to customise and make each watch unique to its owner; such as the bi-metal case in silver and rose gold housing the watch pictured below.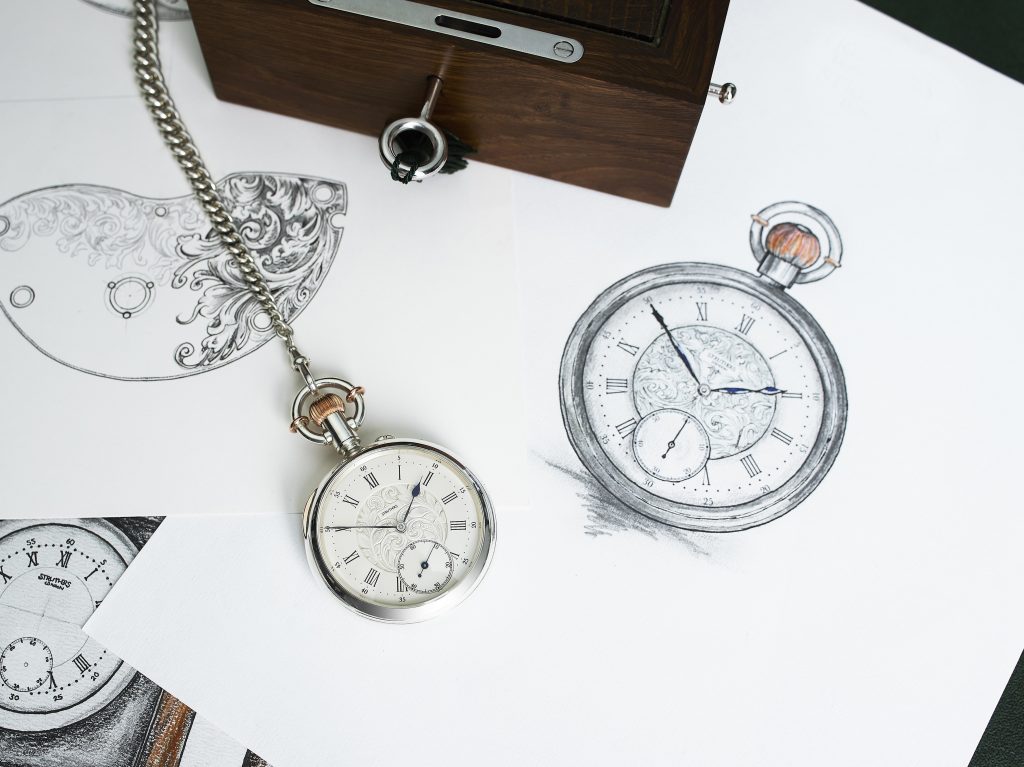 Clients are kept up to date with images from the bench throughout the process and have the opportunity to visit the Struthers' Jewellery Quarter workshops and studio to see their watch being made.
Every watch is hand-built to order in a process which takes up to 18 months.
Examples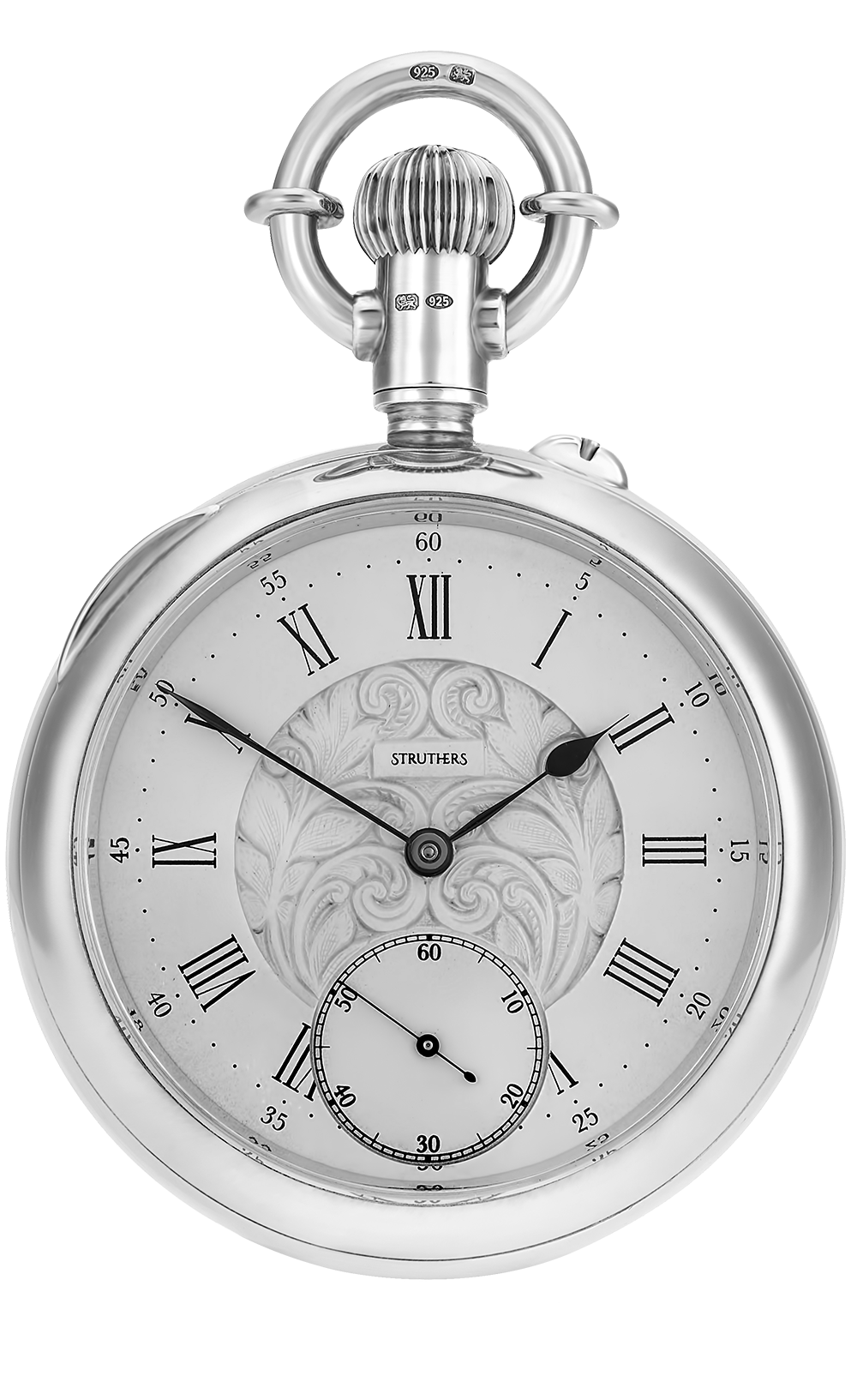 Sterling silver edition, 50mm
£22,500
Guide price. Tax inclusive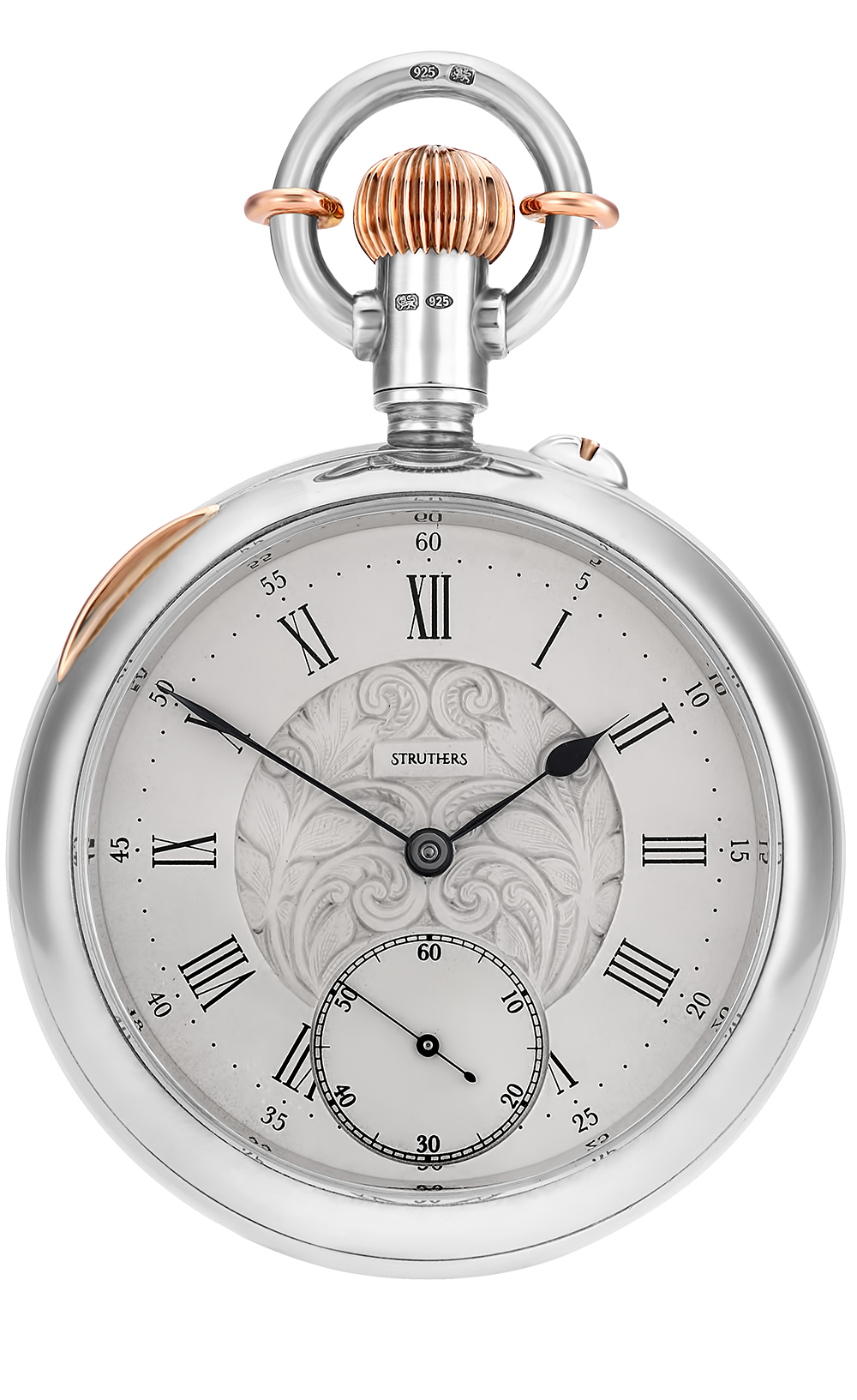 Sterling silver and rose gold edition, 50mm
£24,250
Guide price. Tax inclusive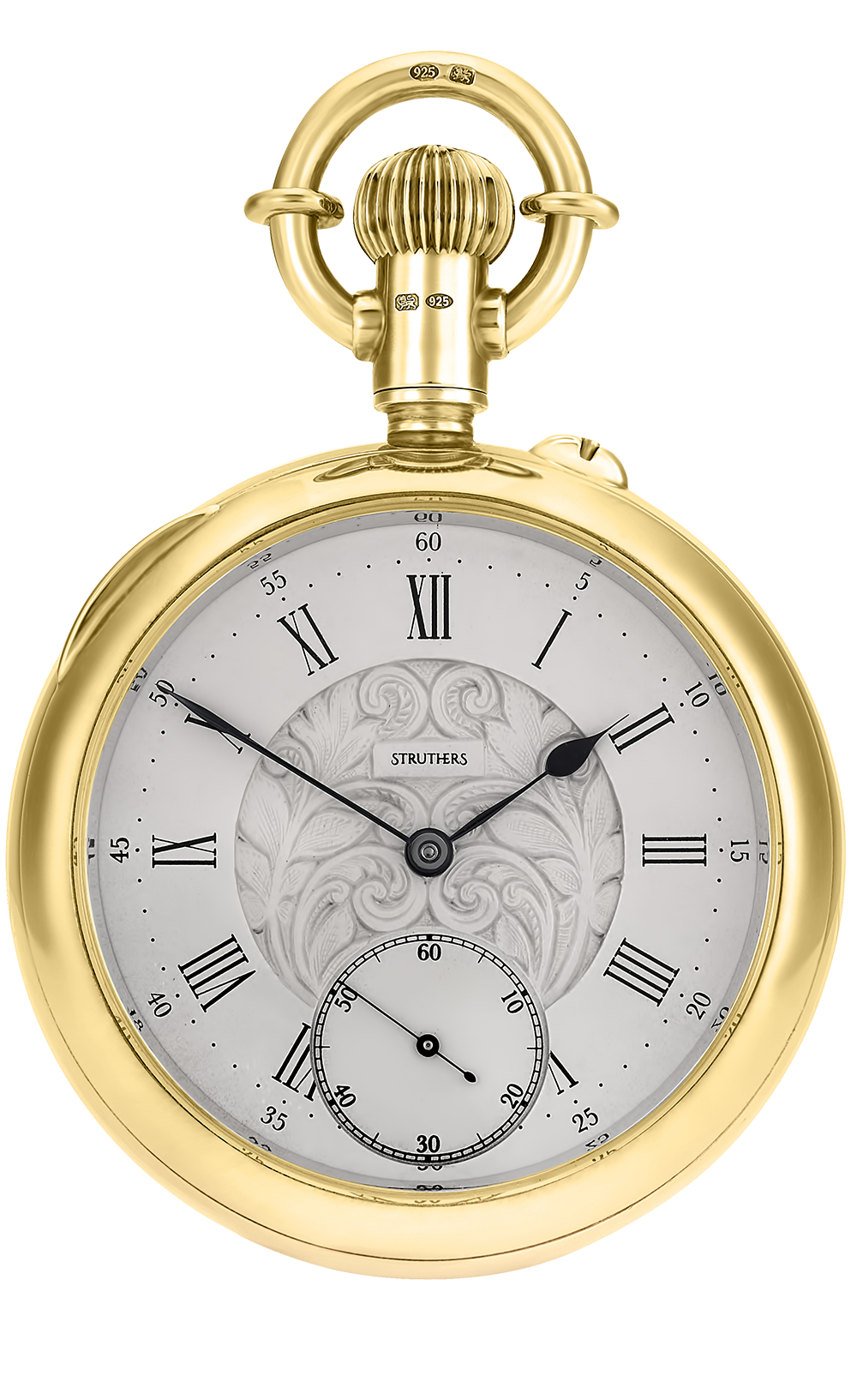 18ct yellow gold edition, 50mm
POA
Guide price. Tax inclusive
Specifications
a late nineteenth-century London-made manual wind calibre, rescued from the bullion industry and stripped back to basics. Refinements include parachute shock setting with diamond endstone, free sprung balance, and traditional hand engraved acanthus leaf scrolling
50mm and available in sterling silver, two tone or 18ct gold. With swiveling bow and crystal back to reveal the movement
in sterling silver and pictured in French matt white but available in a range of colours. The base of every dial is hand engraved with traditional acanthus scroll gun engraving and will vary slightly making each piece unique
accompanying Albert chain available in a wide range of styles, handmade to order by one of the last traditional jewellery chainmakers in Britain
this watch is presented in a case hand-made in Scotland by award-winning bespoke designers and cabinetmakers Method Studio, along with a concealed USB with extensive photographic documentation of the creation of your watch and original components from the recomissioned movement
For additional requests such as alternative dial colours, personal engraving or to find out more, please do not hesitate in contacting us.