We recommend vintage and antique mechanical watches are serviced every 3-5 years. This allows for any dust or dirt that has managed to work its way into the case to be cleaned away and dried oils to be removed and replaced. Regular servicing is the best way to keep your watch in good condition and reduce the risk of it requiring restoration and needing new parts making further along the line.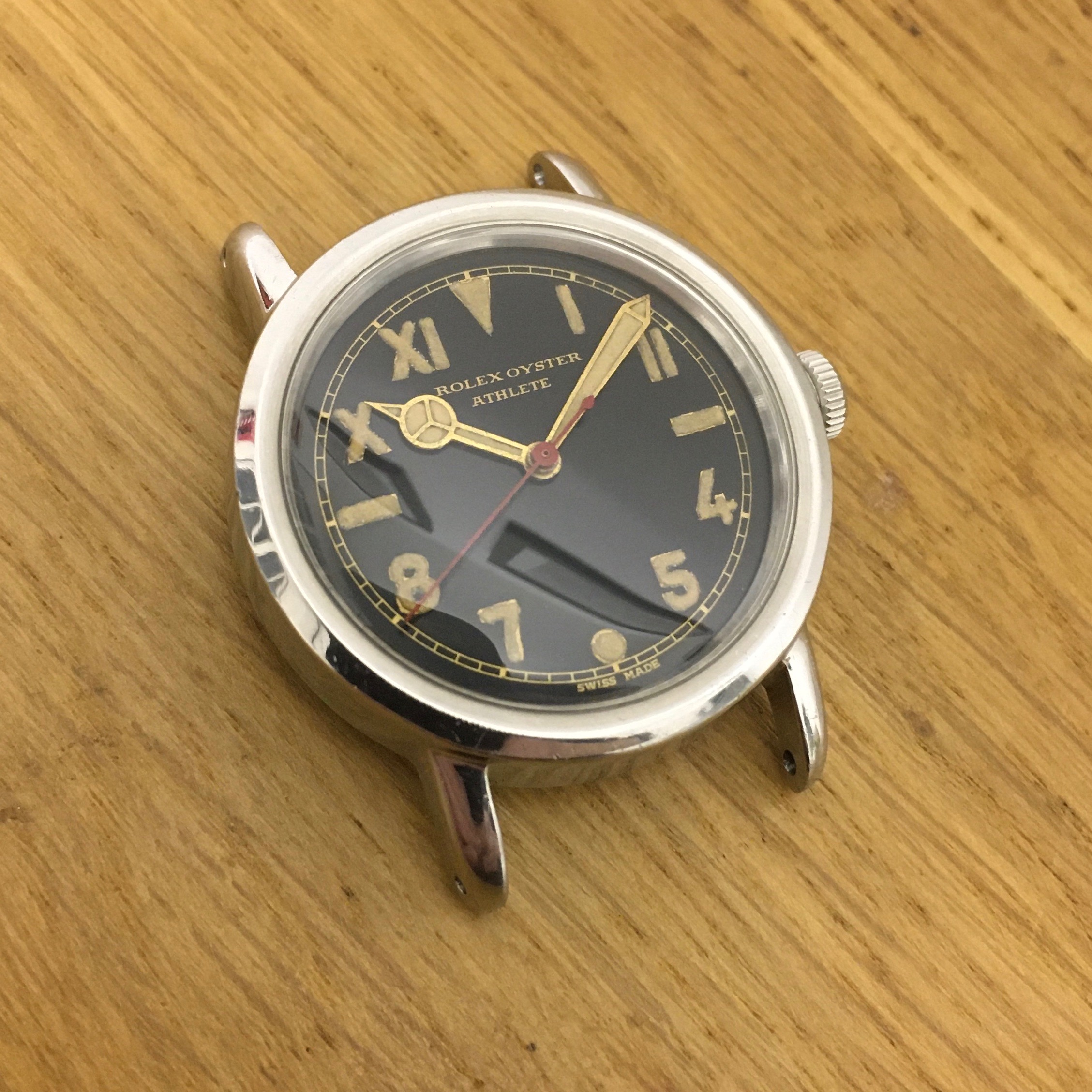 Vintage Rolex
In beautiful original condition, we serviced this rare 'California dial' Rolex Athlete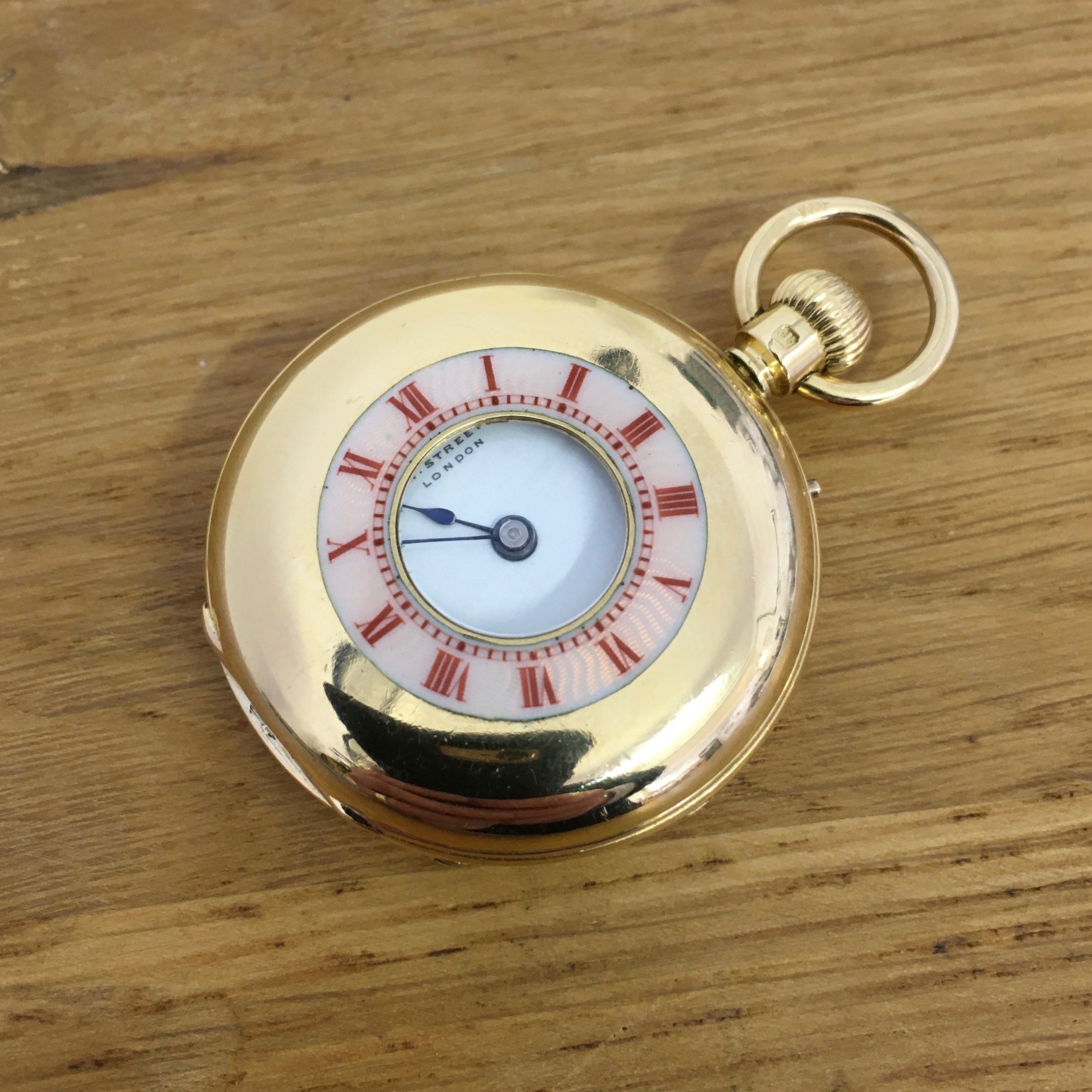 E. W. Streeter fob watch
This 18ct gold and enamel fob watch from 1874 needed a full strip, clean and overhaul to return it to full working order
Servicing Costs:
Our base charges which include VAT are as follows:
Occasionally, there may be small additional charges such as a new mainspring, crystal, or strap. Although we need to physically inspect the watch to give a comprehensive fixed quotation; we can give a clearer indication if you are able to send us a few photographs of your watch along with a brief description and whether it has any faults you are aware of.