Horology was a second career for Craig, who has always loved vintage mechanics and discovered watchmaking in 2004 after years spent playing with classic cars, motorbikes and scooters.
Studying at Birmingham Institute of Art and Design's School of Jewellery, Craig soon picked up a reputation for having an incredible degree of patience working on complex repairs for complicated antique watches. This extensive experience has given him the skills required to make or repair virtually every component found inside a watch.
After graduating, Craig spent his time learning from some of the greatest vintage and antique restorers in Britain, and has apprenticed a retired chronometer maker for Mercer. As Craig works towards the creation of his first completely in-house watch, Project 248, in collaboration with his wife Rebecca he is still passionate about restoring heritage timepieces. His particular area of expertise is in early Rebberg Rolex watches and repeating mechanisms.
A keen artist and illustrator, Craig is responsible for much of the original hand-rendered concept artwork that starts off every bespoke Struthers watch build.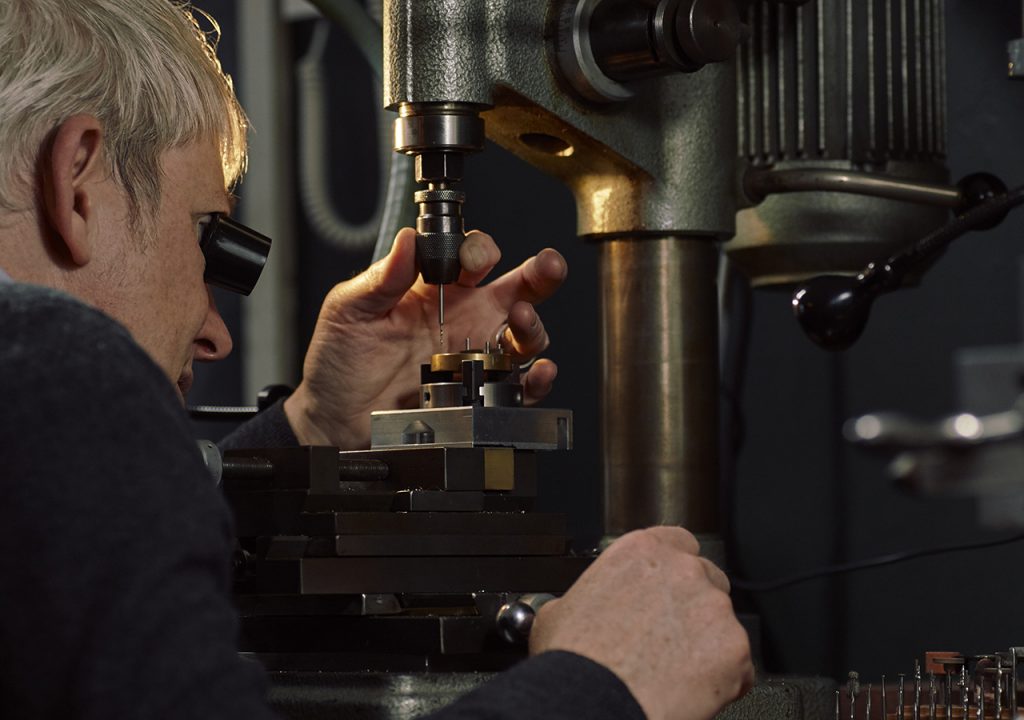 Awards
Queen Elizabeth Scholarship Trust, Johnnie Walker Scholar (May 2017)
Walpole Crafted (November 2015)
WatchPro Watches of the Year - Luxury Watch of the Year (November 2015)
Alumnus of the Year - Birmingham City University (September 2015)
WatchPro Hot100 - Trailblazer (June 2015)
WatchPro Watches of the Year - Luxury Watch of the Year and Rising Star (November 2014)
WatchPro Hot100 - Trailblazer (June 2014)
Goldsmiths' Craft and Design Awards Small Workers Senior – Commended (March 2014)
Lonmin Design Innovation Award (May 2013)
Exhibitions
We're Still Here Pop-Up at Making is Good for You, Heritage Crafts Association Conference 2019 (Cecil Sharp House, London, March 2019)
We're Still Here (Argentea Gallery, Birmingham, July 2018)
London Craft Week with the Queen Elizabeth Scholarship Trust and Heritage Crafts Association (Carpenters' Hall, London, May 2018)
Royal Warrant Holders' Association Gala Dinner (V&A, London, March 2018)
Royal Warrant Holders' Association Annual Luncheon (London Hilton, June 2017)
London Craft Week (Kensington, May 2017)
London Craft Week (Kensington, May 2016)
Geneva Motor Show (Palexpo, Geneva, March 2015)
SalonQP (Saatchi Gallery, London November 2014)
Goldsmiths' Hall (London, March 2014)
Geneva Motor Show (Palexpo, Geneva, March 2014)
International Jewellery London (Earls Court, September 2013)