Just a stone's throw away from the Struthers Watchmakers Jewellery Quarter workshops, R.F. Bevan are a small team of specialist toolmakers and engineers who use a combination of vintage and modern equipment fromm laser engraving to wire erosion. Bevan assist the Struthers with the production of blanks and jigs for both watch parts and the customisation of some of their specialist vintage machines.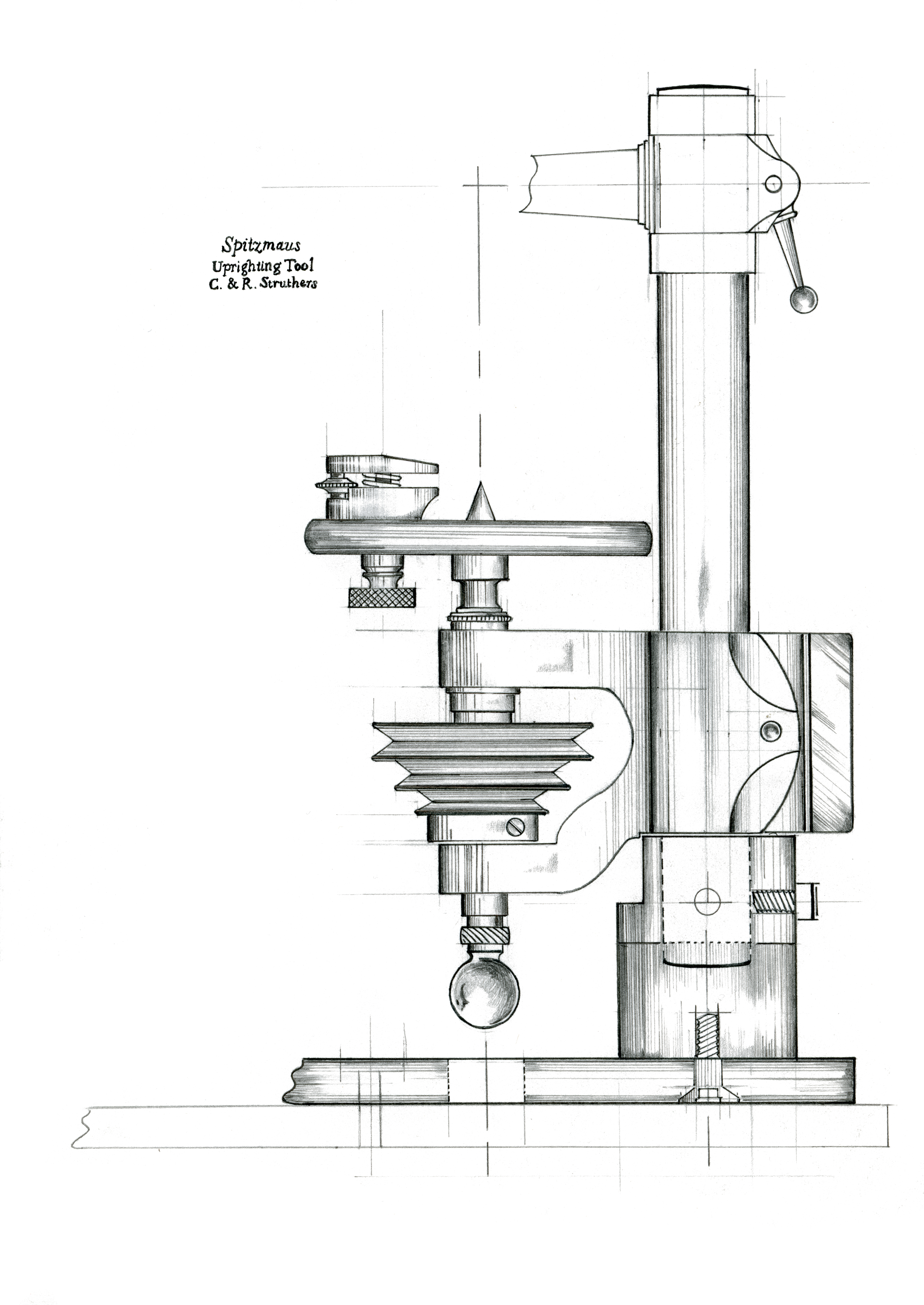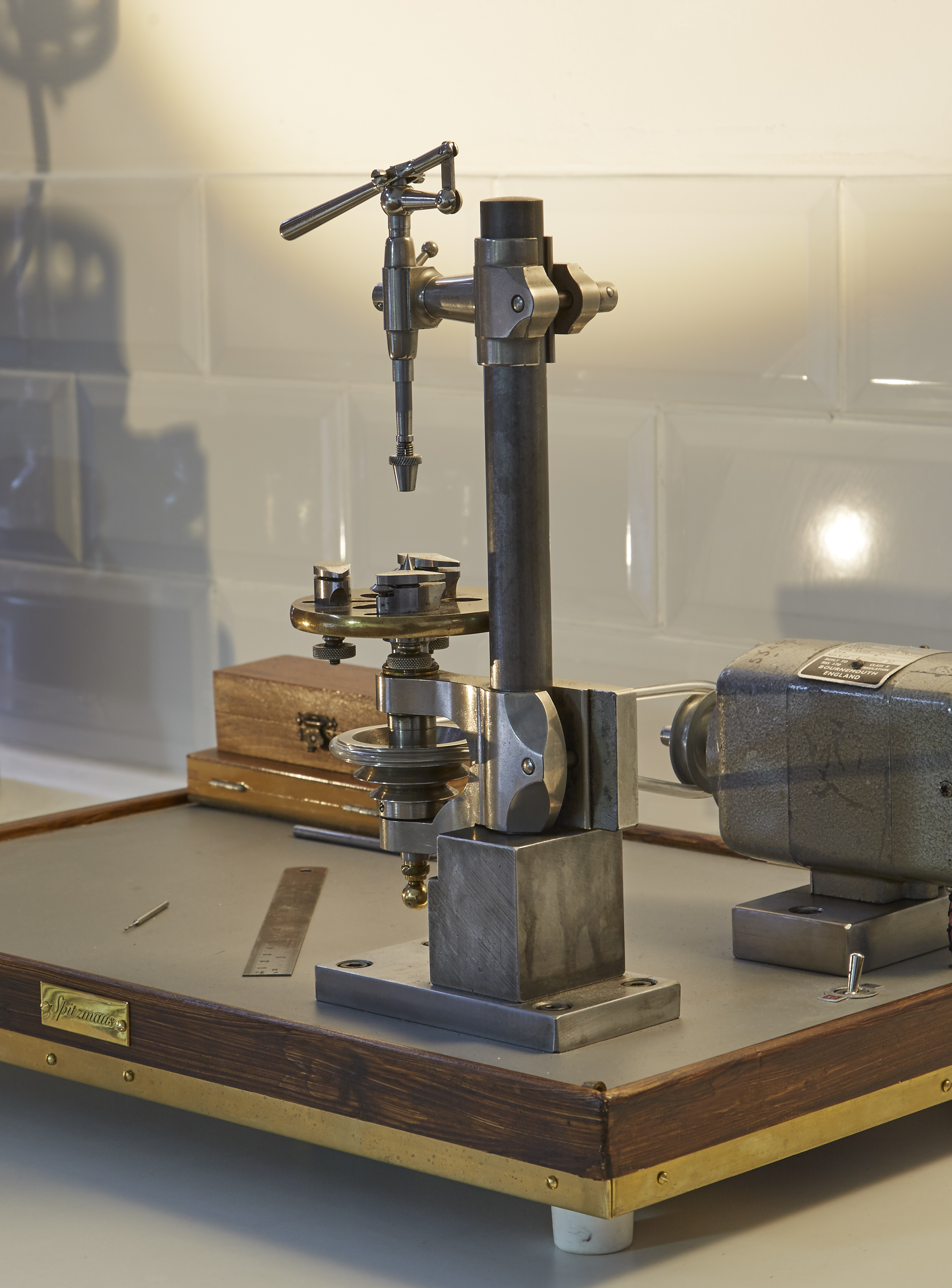 Spitzmaus - uprighting tool
Used for correcting existing and drilling new jewel holes in watch plates, uprighting tools enqure that the top and bottom holes to take the pivots of a watch wheel arbor are perfectly in line with each other.
Spitzmaus was designed by Craig Struthers using a 6mm 1950s German Lorch lathe its foundation and created in collaboration with R.F. Bevan who engineered the supports and bases.