Fellow husband and wife partnership Method Studio are a bespoke cabinetmaking workshop and creative studio that inhabit the worlds of design, artisan craft and experience.
Second generation cabinetmaker Callum Robinson and architect Marisa Giannasi are the filter through which every decision is refined, considered and polished - working with a small team of dedicated and highly skilled craftsmen from their rural workshop near the historic Royal Burgh of Linlithgow, in central Scotland.
They specialise in the creation of timeless handmade furniture and objects, painstakingly crafted in Scotland from the finest native hardwoods, leathers and metals.
For more information on Method Studio, you can visit their website here.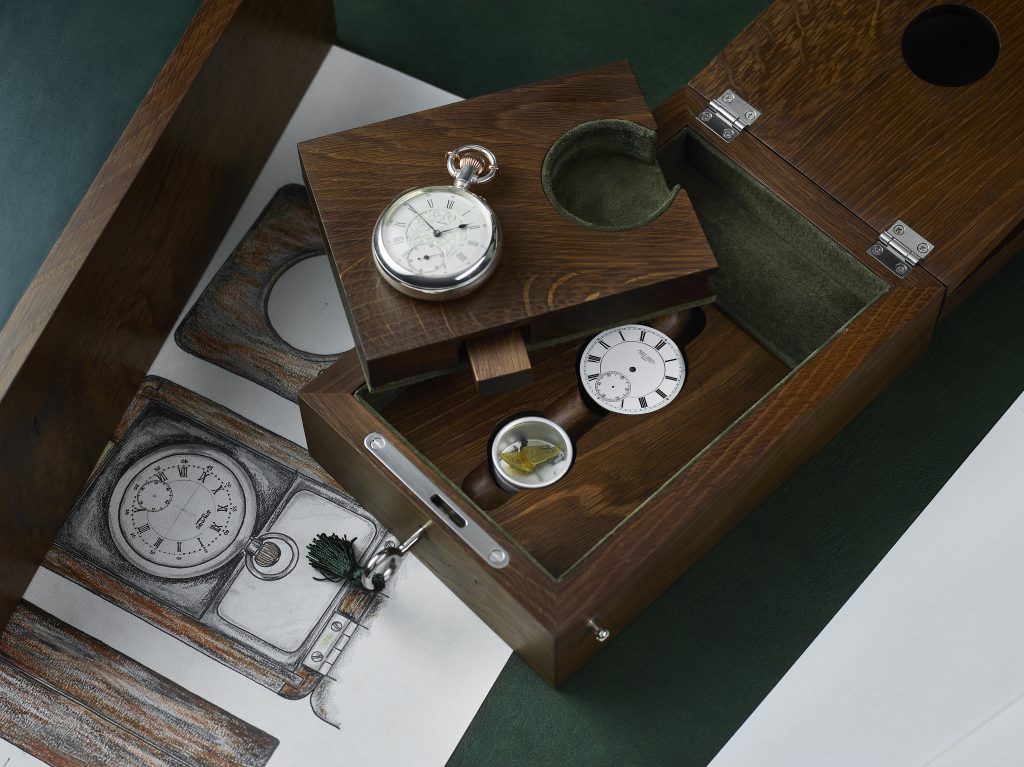 The Carter, a tailor-made pocket watch by Struthers Watchmakers in a presentation case with hidden compartments and USB drive designed and crafted by Method Studio.